Report Highlights. In tuition alone, America is among the top 3 most expensive countries for international students.
20 of the 38 countries surveyed by OECD charge more in tuition and fees for international students than they do national students.
Public institutions in New Zealand, Australia, Canada, and the United States charge international students twice the amount or more what they charge national students.
66% of developed countries' colleges offer free tuition or annual tuition less than $2,000.
10 nations generally do not charge international students more than domestic students – these nations include; Chile, Belgium, France, Israel, Italy, Japan, Korea, Greece, Norway, and Spain.
Related reports include Average Cost of College & Tuition | Financial Aid Statistics | How Do People Pay for College?
This report covers the approximate cost of an undergraduate degree by year. Actual costs may vary per university or college, the region or city, inflation, and current exchange rates. Fees for health insurance, visa, and university applications may be additional.
Estimated Average Cost of Undergraduate College by Country*

| Country | Tuition (International) | Living Expenses |
| --- | --- | --- |
| Argentina | Free to $15,000 | $2,800-$5,000/year |
| Australia | $20,000 (public)-$45,000 (private) | $16,700/year |
| Brazil | Free to $15,000 | $4,200-$6,500/year |
| Canada | $20,000- $45,000 | $15,500-$17,800/year |
| Sweden | $9,500-$39,000 | $18,400/year |
| Germany | Free to $35,000 | $14,400/year |
| Denmark | $8,000 to $21,000 | $13,500/year |
| Spain | $850-$28,000 | $12,000 |
| United Kingdom (England) | $17,000-$43,000 | $21,700 |
| United Kingdom (Scotland) | $25,000 | $20,000 |
| China | $4,700- $46,000 | $14,600 |
| France | $3,400 | $12,200 |
| Japan | $7,200-$16,000 | $10,500 |
| India | $350-$5,500 | $4,600 |
| Russia | $1,300-$6,000 | $6,800 |
| South Korea | $16,800 | $9,500 |
| Dubai | $7,800-$32,000 | $12,500-$45,000/year |
| Italy | $1,200-$7,500 | $9,600 |
Europe
The EU (European Union) and the EEA (European Economic Area) collaborate closely on higher education initiatives. While there many agreements in place dedicated to establishing student mobility, exchanging information and cultural experiences, higher education policies and systems are ultimately determined by the Member States or countries themselves. The Erasmus+ program is the European Union's education, scholarship, and training program for students at undergraduate, graduate, and doctoral levels:
Traineeships (internships, cooperation opportunities, work placements, etc.) are available for students in Erasmus programs and recent graduates in Program Countries.
Students may study abroad (away from their home country) in other Program Countries.
The United States (Region 13) is considered a Partner country, not a program country in the Erasmus+ program.
The Erasmus Mundus Scholarship is available to individuals from both Partner and Program countries provided they meet the requirements.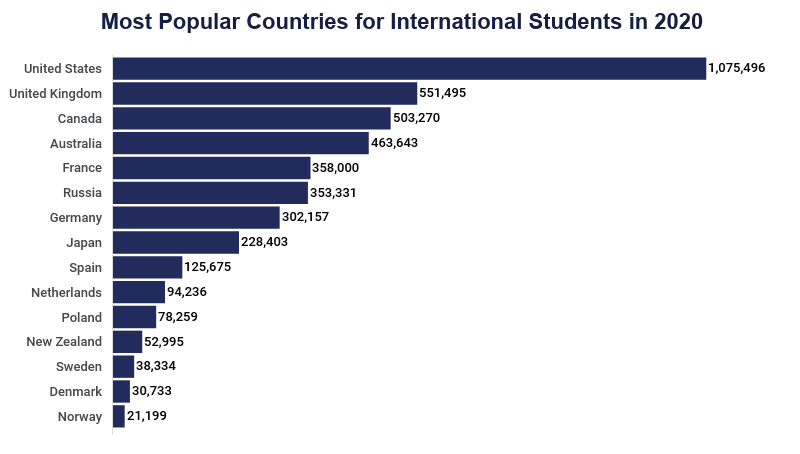 Case Study: Germany
Germany offers free tuition at its public universities, even for those outside the EU/EEA countries. Private universities however charge tuition. There are 427 accredited universities in Germany.
For those students coming from outside the EU, a residence permit is required.
While most universities offer some programs entirely in English, many require academic German language proficiency, and this can represent an additional expense for the prospective student.
The University of Heidelberg for example requires German language proficiency- either a certified test at level DSH-2 or evidence of 1,000-1,200 hours of German instruction.
Students seeking a second degree, master's degree programs that are considered "non-consecutive, " and other specialized situations may require tuition fees.
Extensive documentation is required for admission, including proof of language proficiency, health insurance, transcripts, academic qualifications, and proof of financial resources to cover other expenses.
Nearly 7,000 students from the United States attend university in Germany.
Most scholarships are available to graduate-level students.
Semester (Semesterbeitrag) Fee
Most universities offer free tuition but do require the Semester (Semesterbeitrag) fee, which is usually about what a US student would pay for one textbook in a semester at a US university. The Semester Fee usually covers public transportation pass for the student. For example, the Summer 2021 Semesterbeitrag Fee for the University of Koln costs 282.95 EUR.
75 EUR in The University of Koln's Semesterbeitrag fee goes towards student sports.
10 EUR in the fee goes towards faculty assignment.
192 EUR goes towards the North Rhine-Westphalia public transportation pass for the semester.
Approximate Cost of Attendance: University of Koln (Cologne) for Undergraduate US Students

| Expense | Cost |
| --- | --- |
| Tuition (Undergraduate) | Free |
| Semester Contribution (Semesterbeitrag) | $343 (per semester) |
| Health Insurance | $1,153 |
| Rent & Utilities | $5,340 |
| Food | $2,496 |
| Travel Expenses (local) | $900 |
| Books/Course Materials | $300 |
| Personal | $900 |
| Flights Home x2 | $3,000 |
Case Study: Sweden
With nearly 40 universities and colleges to choose from, tuition in Sweden is free to EU/EEA citizens. The Swedish Institute has a database of programs and courses in English and provides a broad overview of the country's higher education system.
A student visa is required to study in Sweden.
Most scholarships available to non EU/EEA students are for masters programs.
Students must be proficient in English.
Approximate Cost of Attendance : Undergraduate Students in Sweden

| Expense | Cost |
| --- | --- |
| Tuition (Undergraduate, International) | $9,500-$39,000 |
| Rent & Utilities | $8,500 |
| Food | $2,880 |
| Travel Expenses (local) | $804 |
| Books/Course Materials | $1090 |
| Personal | $2100 |
| Flights Home x2 | $3,000 |
Case Study: Denmark
The top universities in Denmark include University of Copenhagen, University of Southern Denmark, Copenhagen Business School, Aarhus University, The Danish National School of Performing Arts, among many more. Most Danish citizens also speak English, but academic Danish is required for completion of some degrees and programs.
Books and course materials are estimated to be up to $650 per term.
Students from Switzerland, EU and EEA countries do not pay tuition, and students outside these countries can expect to pay between $8,000 to $21,000 per year in tuition.
Tuition is also free for students who have a permanent residence or are participating in an exchange program.
Many institutions, such as the University of Copenhagen, participate in the US Federal Loan Program and GI Bill program.
Non EU/EAA students are required to apply for a Danish residence permit.
Case Study: France
In France, there are more than 3,500 institutes dedicated to higher education. 72 of these institutes are universities. Classes presented in French require foreign students to present a document attesting to their proficiency in French.
The government expenditure in France on education (% of GDP) was 5.2% in 2017.
Tuition rates at public institutions in France for undergraduate students are among the lowest, with an average of $240 per year, which is a 2% increase from 2007/08 academic year.
Administration fees can raise the cost of attendance.
There is no differentiation between national and international students for tuition.
United Kingdom
After graduating from secondary college, students in the UK will either attend vocational training or college for an average of 2 years before university. Students attending college receive general education and prepare for exams to quality for university (earned within 3 years).
Undergraduate degrees under this system take 3 years vs. the 4 years in the U.S., shaving another year off of the overall cost
Tuition and fees in England do not have to be repaid until students are earning a minimum income (before tax and other deductions).
Plan 1 Student Loan: £382 a week, £1,657 a month or £19,895 a year
Plan 2 Student Loan: £524 a week, £2,274 a month or £27,295 a year.
Plan 4 Student Loan: £480 a week, £2,083 a month or £25,000 a year.
Masters/Doctorate Programs: £403 a week, £1,750 a month or £21,000 a year.
Student loans are written off at various times, depending on the loan, such as turning 65, or 30 years after the student was due to begin repayment, or for persons unable to work due to illness/disability.
As of 2021-22, undergraduate tuition fees for home students (UK nationals) are capped at £9,250 (USD $13,054) per year.
Beginning in the 2021-2022 academic year, EU nationals, foreigners, and non UK/Irish national students will not be eligible for home fee status and most universities will begin charging international rates for tuition and fees.
In 2019-20, £16.7 billion was loaned to Higher Education Undergraduate borrowers, marking a 6.9% increase from the previous year.
Financial aid for international students is limited, especially for EU students.
Graduate students from the US may apply for Marshall Scholarships.
Graduate students from the Commonwealth, particularly developing nations, are eligible for Commonwealth Scholarships.
Some universities in the UK accept US Federal Loans (but not Pell Loans or Grants).
Case Study: University of Cambridge (England)
The University of Cambridge is one of the top-ranked institutions in the world. Fee status at the University of Cambridge depends on residency, nationality, previous educational attainment, employment, and course of study.
U.S. News & World Report ranked the University 9th in the world.
The University has 31 Colleges and 150 Departments, Schools, and Institutions.
Cambridge has 190 Master's Programs.
The acceptance rate at the university is 19.5%.
The highest percentages of applicants to the University were from China, Hong Kong, Singapore, the United States, and Poland.
Approximate Cost of Attendance University of Cambridge: Management Studies (Undergraduate)
Expense
Home Students (UK/Irish residents)
International Students
University Tuition
£9,250
£33,825
College Fees
–
£9,300-£10,470
Living Expenses
(in Cambridge)
£11,230
£11,230
Study Abroad
15% of full fee
50% of full fee
Case Study: University of Glasgow (Scotland)
University of Glasgow ranks 86th on US News' rankings for international universities, and 8th in the United Kingdom. Roughly 95.9% of graduates from the University of Glasgow find employment or go into higher education within 6 months of graduation.
Students from over 140 countries attend the University, with over 1,000 of them from the United States.
In 2021, approximately 29,000 students (undergraduate and graduate) were in attendance.
38% of the student body are international students.
The University of Glasgow has over 400 study abroad and exchange partners.
Approximate Cost of Attendance University of Glasgow: Management Studies (Undergraduate)

| Expense | Home Students (Scottish residents) | Home Students (Rest of UK) | International |
| --- | --- | --- | --- |
| University Tuition | £1,820 | £9,250 | £17,650 |
| Room & Board | £4,993- £7,237 | £4,993- £7,237 | £4,993- £7,237 |
American Students in the University of Glasgow
The University of Glasgow accepts over 1,000 American students every year. It has study abroad and exchange programs with over 80 American Universities. The University of Glasgow also has 3 strategic partnerships with the University of Connecticut, the University of Maryland, and Columbia University.
The University of Glasgow has a US Federal Aid Support officer and FAFSA code.
US students receiving Federal aid or loans will be required to pay any additional tuition fees in pounds sterling.
Foreign schools may not certify Pell Loans or Grants.
University of Glasgow also participates in the Veterans Affairs Benefits (GI Bill).
Approximate Cost of Attendance: University of Glasgow for Undergraduate US Students

| Expense | Cost |
| --- | --- |
| Tuition(International) | £17,650 |
| Rent & Utilities | £6840 |
| Food | £6840 |
| Travel Expenses | £720 |
| Books/Course Materials | £720 |
| Personal | £2340 |
| Flights Home x2 | £2000 |
| Visa & healthcare fees (one-time) | £2,463 |
Australia
Tuition fees for both public and private institutions in Australia are among the highest for undergraduate degrees, however 6 of the world's top 100 universities are in Australia. There are roughly 1,100 institutions of higher learning in Australia.
The revenue from tuition paid by international students is critical for Australia's institutions- in 2017, it exceeded a quarter of the total expenditure on higher education.
Undergraduate degrees typically take 3 years, similar to programs taught in the United Kingdom.
The Australian government offers over $2 million in scholarships to foreign students.
Australia's government expenditure on education (% of GDP) was 5.1% in 2017.
Students in Australia graduate with an average debt of $10,300.
There are many awards and scholarships available to both domestic international students in Australia, such as those offered by Department of Foreign Affairs, vocational education programs, and Commonwealth Scholarship programs.
Latin America
Many countries in Latin America offer free or very discounted tuition at their public universities. However, in Brazil there is minimal financial aid available to international students. Under the PEC-G program, students from other Latin American countries with a certificate of proficiency in Portuguese can enter Brazilian universities.
There are 39 National universities in Argentina.
University of Buenos Aires has an open admissions policy.
International students may pursue undergraduate degrees for free under Buenos Aires' tuition free policy, but instruction takes place in Spanish.
Half of college-age students in Argentina are enrolled in high education.
The government expenditure in Argentina on education (% of GDP) was 5.5% in 2017.
Universidade de Sao Paulo is the top university in Latin America.
Undergraduate courses in Sao Paulo are offered tuition-free but are taught in Portuguese.
Entrance examinations (Vestibular) are also proctored in Portuguese, in Brazil.
Most Brazilian universities do not offer student accommodation but help facilitate other living arrangements, such as with host families.
Brazil's government expenditure on education (% of GDP) was 6.3% in 2017.
China
Most of the 3000 higher education institutions in China are under the Ministry of Education and include research universities, traditional universities and vocational and professional training colleges. 600 of these admit international students.
In China, approximately 8 million students graduate from college annually.
Students may qualify for full or partial tuition scholarships that cover tuition and part of their living expenses offered by both colleges and the Chinese government.
Larger cities like Beijing and Shanghai are some of the most expensive in the world, so students may resort to using residence halls or lodging with host families.
Tsinghua University and Peking University appear in the top 30 world university rankings.
China is also the world's largest producer of scientific research – overtaking the United States and Europe back in 2018.
Approximate Cost of Attendance: Peking University for Undergraduate Students

| Expense | Cost |
| --- | --- |
| Tuition | $4,700/year |
| Rent/Accommodation | $5,500/year |
| Food | $2,300/year |
| Personal | $800/year |
| Flights Home x 2 | $6,000/year |
Financial Aid & Tuition Assistance
Financial aid and tuition assistance varies from nation to nation. The United States is one of the top providers of financial aid, scholarships, and grants for international students. 16 countries in Europe offer free tuition.
At least 80% of national students in Australia, Denmark, New Zealand, Norway and Sweden receive public financial support (loans, grants, or scholarships).
In 2018 (most recent data) the nations offering the highest number of student loans (to national students) were the United Kingdom, Norway, Netherlands, New Zealand, Japan, Sweden, and the United States.
In the same year, the nations offering the highest number of grants and scholarships were the United States, Denmark, Austria, Switzerland, Australia, and New Zealand.
In Austria, Belgium, Portugal, and Switzerland, only 20% are receiving financial support, which is usually targeted towards disadvantaged or low-income students.
Sources