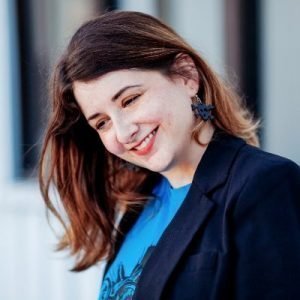 Melanie Hanson is an educator, research analyst and the senior editor for EducationData.org.
Melanie is an alumnus of the University of Iowa and began teaching as a graduate assistant while she earned her master's degree in writing from the School of the Art Institute of Chicago. Since then, she has led classrooms from the kindergarten level through senior undergraduates. In working with postsecondary students, she focuses on research and source vetting. At the primary and secondary levels, she encourages critical thinking and exploration.
When she's not using her research skills to promote educational accessibility, her most-published topics are art and literary journalism. Her work has appeared in Little Village, Design+Decor, White Ash Literary Magazine, River Cities' Reader and Revolver, among others.